UPCOMING IN MAY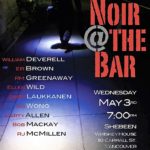 3 May 7pm -  Will be at the Shebeen whiskey bar in Gastown with a league of other writers from the darkside, reading clips from our latest works, slinging back the whiskey (or is it whisky?) and generally having a good time. Come out if you can. If it's anything like last time, it will be a lively full house.
APRIL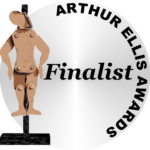 20 April - the Arthur Ellis Shortlist Announcements ... COLD GIRL SHORTLISTED! ... I couldn't make it to the Vancouver event, so was THRILLED when Elle Wild's Instagram shot of the nominees popped up on my phone, and COLD GIRL was on there! The category is Best First Novel published in 2016.  Learn about the Arthur Ellis and Crime Writers of Canada by clicking link to the right.
Upcoming 29 April - Pretty soon I'll be hanging out with Sean McGinnis and Roz Nay at Otter Books on Baker Street in Nelson, taking part in the ongoing discussion on independent bookstore life and vitality. I'll be learning more myself, in fact. Time to stop taking them for granted. Time to stop taking a lot of things for granted!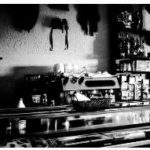 10 April BLOG ALERT - As I have an upcoming read at Noir in the Bar in Vancouver, I wrote a short article for The Strand Magazine "A Study in Noir" musing about what is noir? And am I noir enough to read at Noir in the Bar? Crime writers Dietrich Kalteis, Sam Wiebe, and Harley Mazuk weigh in with their perspectives.
Here's the link:  https://strandmag.com/a-study-in-noir/  
1 April -   Dietrich Kalteis invited S.G. Wong and me to talk about ... character! Check it out: http://dietrichkalteis.blogspot.ca/ .... and an epiphany: it's much more fun to do a back-and-forth blog than writing solo. Kind of like sitting in a coffee shop talking to yourself, then a buddy walks in...
MARCH 
26 MARCH - UNDER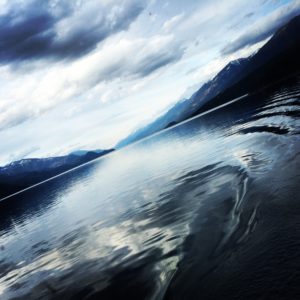 TOW BOOK LAUNCH COMING  7:00 pm at Booksmyth Underground - 338 Baker Street, Nelson, B.C. 
Join me for an evening of reading and discussion. 
Followed by the SPEAKEASY, with readings by writers as Booksmyth launches a new tradition.  Refreshments will be served!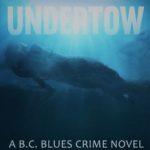 25 MARCH - BOOK SIGNING - Come on down to Otter Books @ 398 Baker Street on SATURDAY 25 March, between 2-4 pm, and don't let me be lonely! Would love to see you there.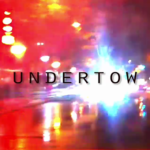 RCMP Constable Dion is on the Greyhound back to the bright lights of the city, a homecoming he dreads, but can't resist ...    
This glimpse from his eyes will be on my Instagram feed (visit via my contact page) on March 1st. I love this video. Thanks to son Chaz for putting this together for me ... so cool!   (Pictured is a still from the video)
FEBRUARY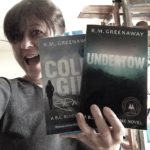 Pictured is the happy author with the ARC copy of UNDERTOW. The final product will be available March 25. Exciting time for me, and even more so for the guys, Leith and Dion, their lives rebooting in the Big City. To their shock, they're working together again! Oh what a mess is in store for them...
2016:
MAY
CREATIVE INK - May 6-8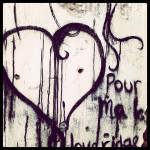 Another new (this will be its second year) writers festival I will be taking part in is CREATIVE INK, which will be held at the Delta Burnaby Hotel and Conference Centre on May 6-8. This promises to be a lively and informative three days. Hugo and Nebula Award Winner Robert J. Sawyer will be the keynote speaker at the Saturday night banquet. I'm looking forward to soaking up a lot of knowledge at this one. Just look at their website and see what's offered: 
APRIL
ARTHUR ELLIS SHORTLIST - April 21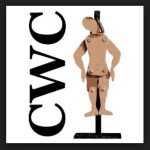 Every year Canadian crime writers are shortlisted for the ARTHUR ELLIS AWARDS -- an exciting, edge-of-the-seat time for all involved -- I can attest to that! This year I will be chatting with others who have been through the gauntlet before the list is announced. We'll be talking a bit about our work, answering questions, and crossing our fingers. The announcements will take place on Thursday, April 21, at the Metrotown Branch of the Burnaby Public Library, and with me will be Allan J. Emerson, Don Huaka, Owen Laukkanen, and Debra Purdy Kong. If you're not familiar with the Crime Writers of Canada, generous host of the event, check out their website: h
ttp://www.crimewriterscanada.com
COLD GIRL BOOK LAUNCH - March 31
A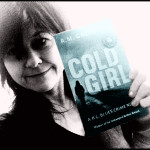 t 7:00 pm on this date I'll be launching COLD GIRL at the Nelson Public Library. If you happen to be in the area and would like to see what it's all about, I'd be pleased as punch to meet you! 
http://nelson.bc.libraries.coop/
MARCH
CUFFED - March 11-13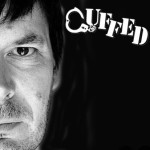 A...mazing:  On March 12 from 1:00 to 2:30 I will be on the "New Female Voices in Crime" panel at the inaugural CUFFED VANCOUVER INTERNATIONAL CRIME FICTION FESTIVAL. CUFFED has been warmly endorsed by the fabulous Ian Rankin!
http://www.cuffedfestival.com/ This festival takes place on Granville Island, March 11-13. All sorts of Canadian greats will be there... Barclay, Bowen, Deverell ... to name just a few. For my panel, Robin Spano will be moderating, and with me will be Ausma Zehanat Khan from Denver, Claudine Dumant from Quebec, and Kristi Charish from Vancouver.