R.M. GREENAWAY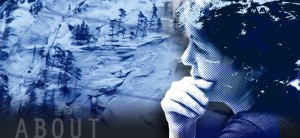 ... has worked in nightclubs, darkrooms, and courthouses. She writes the B.C. BLUES crime series, featuring mismatched RCMP investigators Leith and Dion.  
Her first novel COLD GIRL won the 2014 Arthur Ellis Unhanged award, and was published in March 2016 and has gone on to be shortlisted as best first novel in 2016. Her second in the series -- UNDERTOW -- was released March 2017. She is now working on CREEP, set for publication March 2018.
RM is a member of Crime Writers of Canada, Sisters in Crime International - and now the new local chapter, Sisters in Crime Canada West. 
These days she is posting every other Tuesday on the group blog 7 CRIMINAL MINDS (link on "News" page) 
Oh, and by the way, RM loves to hear from readers ...!